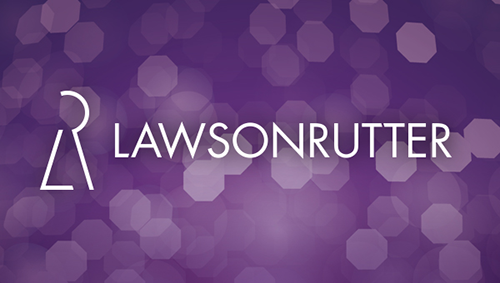 In a competitive market place, Ashton Gate Financial stands out from the crowd. We are a business built exclusively on recommendations, committed to understanding our client's needs and delivering a first-class professional service.
This is the cornerstone of our business and it enables us to build lasting relationships with each of our clients, where we know them and they know us and trust our approach.
Professional financial advice has always been important and the current economic climate has increased its importance. Whether it's ensuring that you're maximising the value of your investments, protecting your family in case of an untimely death, saving for retirement or finding the right mortgage, you need proper advice.
Ashton Gate Financial is committed to providing this advice. We would be delighted to meet you, understand your situation and explain how we can help. Take a fresh look at financial planning and see how Ashton Gate Financial stands out from the crowd.
Ashton Gate Financial
T: 020 7736 7788
F: 020 7731 8666
Email: simon.mitchell@ashtongatefinancial.co.uk
Website:
www.ashtongatefinancial.co.uk
WHAT WE OFFER YOU
---
AREAS OF SPECIALIZATION
Our commitment to professional planning, driven by client needs, has helped us to maintain and develop close and solid relationships with many other firms of professionals such as solicitors, accountants and stockbrokers.
MORTGAGES
Ashton Gate Financial offer independent mortgage advice from the whole of the market, and as well as recommending the right mortgage is for you, we will manage the entire application – taking you through the whole process and removing the hassle and stress of arranging your own mortgage.
Alternatively, our mortgage research system can help you look at some of the products available in the market. We will run through a results page with you detailing all the best mortgages that are available.
You can then collate these and compare the different offerings, enabling you to decide which is best for your circumstances. Once a decision has been reached the Ashton Gate Financial team will complete the forms on your behalf. We will submit your application to the lender and then manage your case through to a successful offer letter being produced. From this point your solicitor will drive the majority of the process, although we will be more than happy to help you with any queries you may have along the line.
Staying on your lender's standard variable rate or tracker mortgage may seem to be a good idea while interest rates are low, but if they start to climb, will you still be able to comfortably afford your repayments? You may prefer the security of knowing exactly what your repayments will be. With so many variables, every household will need a different solution. So, whether you are buying your first house, moving home, or your rate has expired, we will assess your position, explain the options available to you, then help you to decide on your best course of action.
FINANCIAL PLANNING
Our Financial Planning service offers our clients objective assistance in organising their personal or corporate financial affairs, with the aim of helping them more readily achieve their financial and lifestyle goals. We cover all areas of Financial Planning: including pensions, protection, investments and mortgages. We also specialise in Inheritance Tax Planning and arranging Company Group Pension Schemes.
PENSIONS
Pension Fund performances vary, and a poorly performing Fund could prove very costly. Why wait until you retire to find out whether your Fund has been lagging behind? There may be an advantage in switching to another provider, but this is a specialist area where sound expert advice is needed before taking any action.
We have a wealth of experience in advising clients about their pensions and in providing guidance on whether switching could be beneficial. We can also assess the charges and suitability of your existing plan to find out whether a change could improve your pension prospects. Don't leave it too late!
WORKPLACE PENSIONS
From October 1st 2012, there are new duties on employers to help more people save for their retirement. All employers now need to comply with the new law. They must automatically enrol certain members of their workforce into a pension scheme, so if you are an employer, you will need to make a contribution towards it. Referred to as a 'staging date', each employer will be given a date from which the changes will have to be in place. Your company staging date will be broadly based on the number of people you have in your PAYE scheme.
PROTECTION
Changes to the EU Gender Directive, which take effect on the 21st December 2012, mean that it could cost around 15% more for women's life and critical illness cover. It could also mean an increase of around 25% for men's income protection. All new policies must have a start date of no later than the 20th December 2012 to secure the cheaper gender-specific premium.
Why would you want to pay more for your cover? Act now by calling us on 0207 736 7788 to book your protection review.
If you are concerned about how you and your family would manage financially if something happened to you, you'd be a realist, not a pessimist. Take a moment to 'think the unthinkable'… you wouldn't want you or your family to be left with money worries would you? Protection policies pay out in the event of death or certain illnesses. That payout could help to ensure that family living standards are relatively unaffected. We'll be pleased to advise you on suitable cover to ensure adequate protection from the financial effects of serious illness or untimely death.
INVESTMENTS
Uncertainty in the financial markets has led to a surge in savers who are looking for a less volatile home for their money. With savings rates at an all time low, achieving growth with the cash element of a portfolio presents challenges of its own, but as a way of riding out this uncertainty, it remains the most popular means of mitigating risk. We will be able to source options on how you can make your cash work harder for you, whilst still remaining in a secure environment.